Step into the world of Wienerberger as we present the 2022 Annual Report. Through captivating design, interactive animations, and compelling imagery, the report offers an immersive journey into their commitment to sustainable building solutions.
Selected content of the audited report is presented in an interactive and lively One-Pager format. As the driving force behind this initiative, Wienerberger has partnered with nexxar to craft a creative concept for the online report. The primary focus remains on delivering the utmost usability, a seamless user journey, a distinctive online information design, and a captivating digital narrative.
Process

One-Pager / Highlights from PDF

Services we provided

Consulting
Design concept
Motion design
Programming
Hosting

Features

Stories
Social Media Assets
Videos
See it live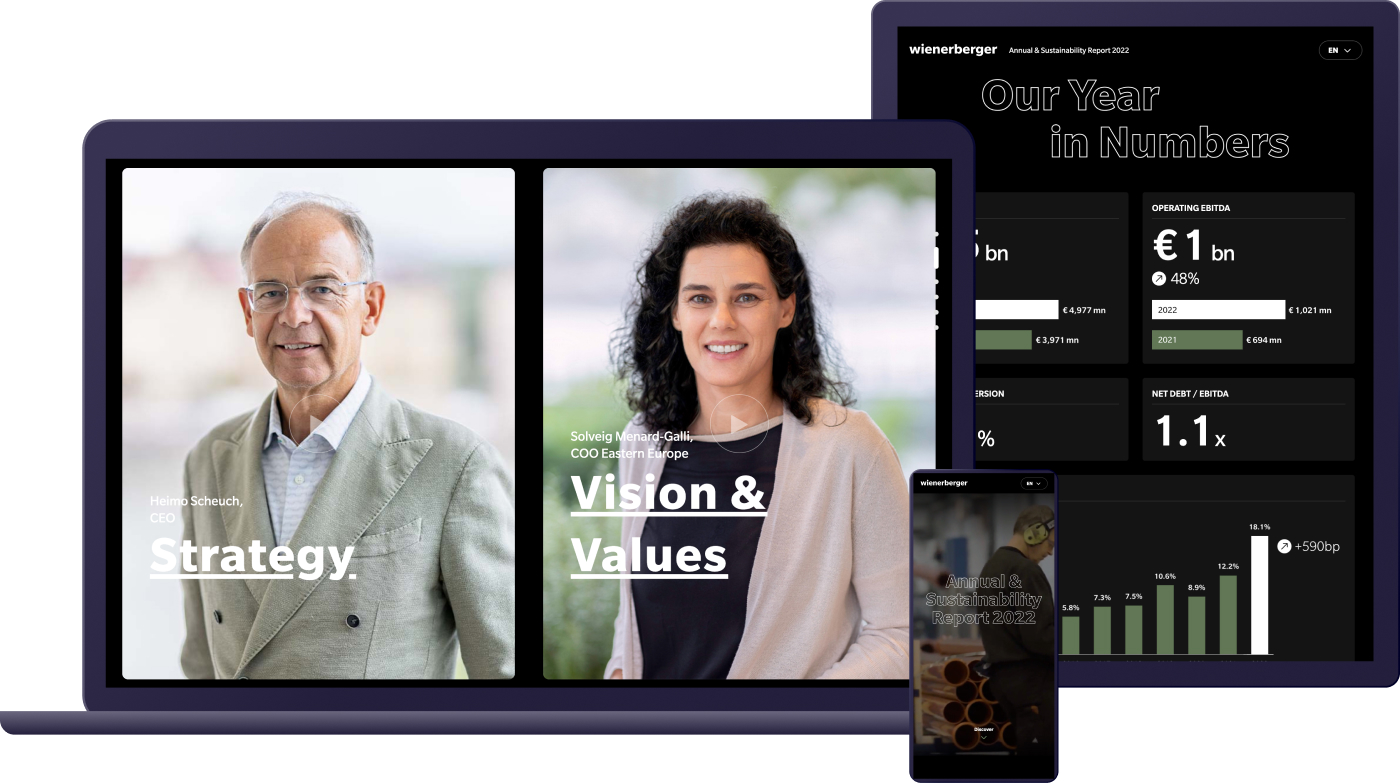 Equity story
Few know that Wienerberger acts on an international level as systems provider and generates more than half of its sales in the areas of renovation and infrastructure. That is why the company's equity story is presented in an animated explanatory video, which in addition to facts and figures (e.g., on dividend policy), focuses above all on the innovative and sustainable products of the group. This is how the most important reasons for investing in the company are outlined in a very practical way. Equity storytelling at its best!
Animated stories
Trust, respect, passion, and creativity – the corporate values of Wienerberger are at the core of the animated stories section. Short videos with an average length of about 1.5 minutes, designed as snackable pieces show employees "in action", whether on a construction site or in the office, discussing topics like circular economy, climate and environment, water management, or development of future technologies. The audience gains a deeper insight in the everyday life of Wienerberger employees.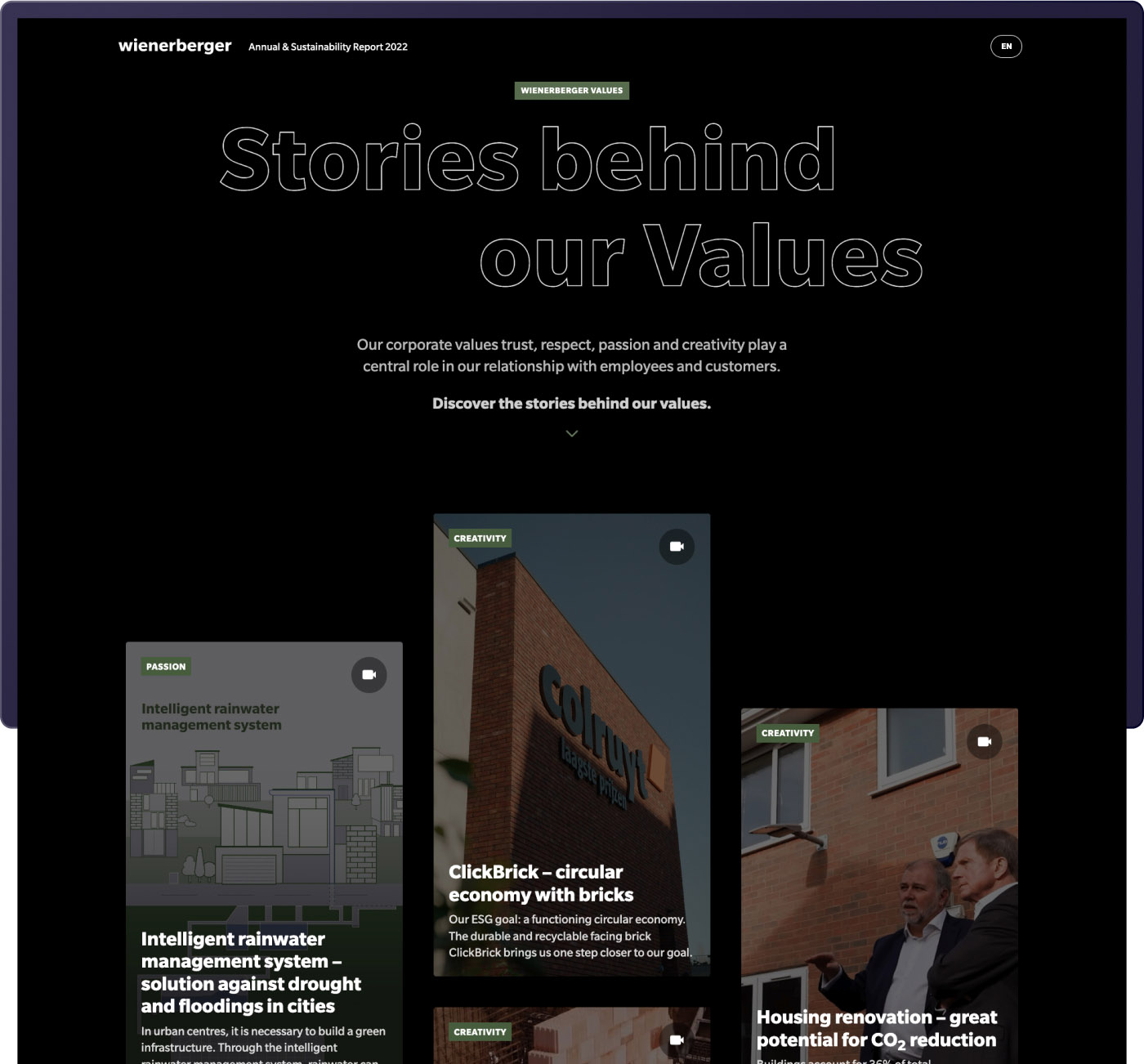 Download area
The download area makes comprehensive documents and resources accessible, allowing you to delve deeper into their financial performance and sustainability initiatives.