The online annual report 2022 of HUGO BOSS is a pioneer in the field of communicative reporting in the spirit of its motto "Power". Impressions from the world of fashion combined with the most important KPIs in dynamic animations guide the stakeholders through the developments of the financial year.
As the annual report is at the core of HUGO BOSS's reporting strategy following the slogan "Lead in Digital", nexxar ensured that the possibilities of the digital world are fully exploited: the modern and, at the same time, elegant design concept, which delivers great user experience, the dashboard including management videos, and the dynamic characteristics of each page lend the report an emotional touch telling the powerful stories "behind the numbers".
Process

Services we provided

Consulting
Design concept
Motion design
Programming
Hosting
PDF design
PDF layout support

Features

Chart generator
Topic filter
Dashboard
Scrolling stories
Special pages introducing Board members
Social Media assets
See it live
Impactful representations
Bold typography combined with expressive photos convey strong purposes and create visual engagement.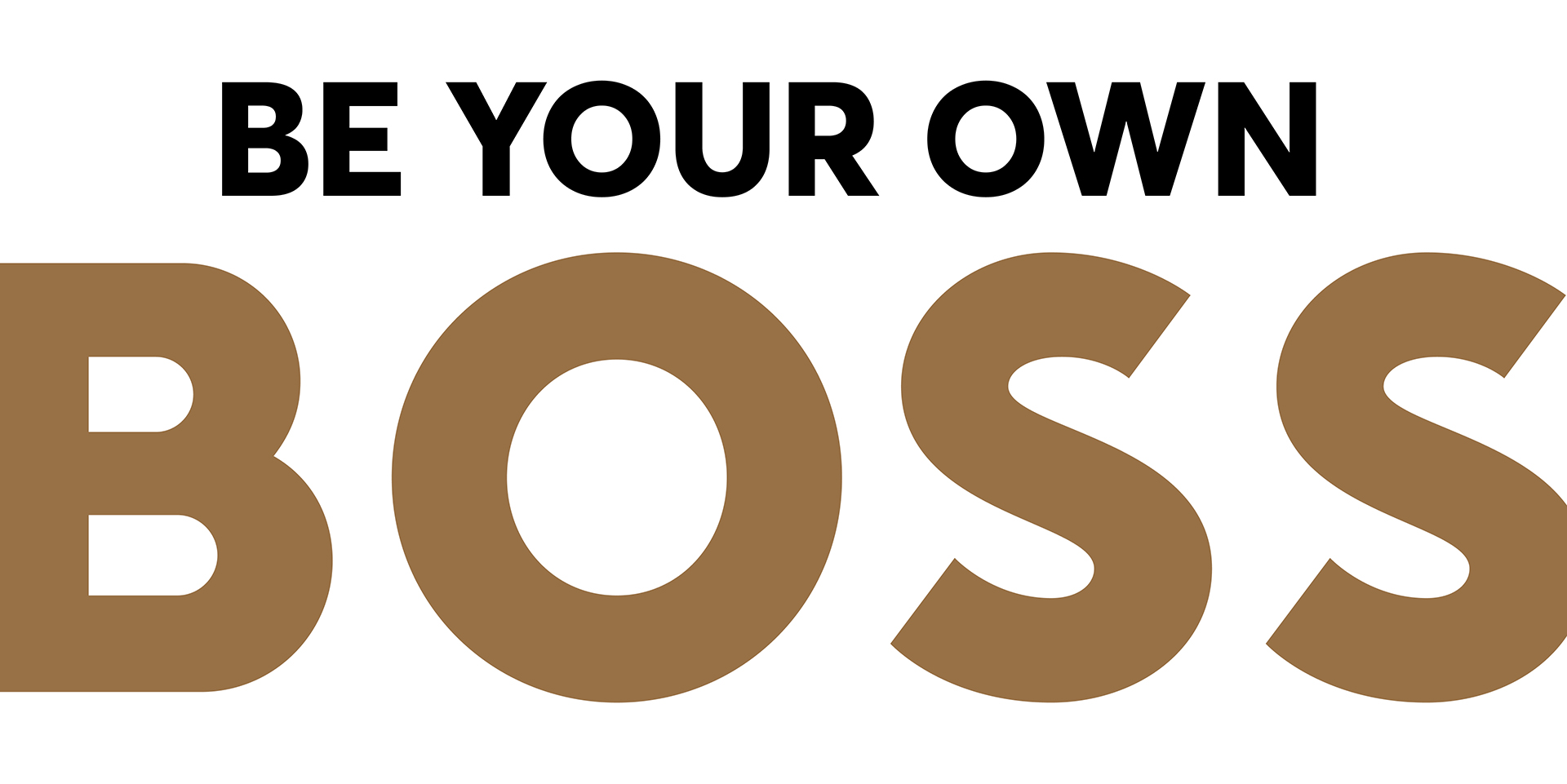 Powerful stories
The story pages of the report do not only present the highlights of the reporting year in a nutshell, but also address topics such as customer experience, sustainability, and rebranding. Videos and other dynamic elements, like headlines and full screen pictures, bring the stories to life. This attracts more users by presenting content that goes beyond traditional reporting in a "snackable" way.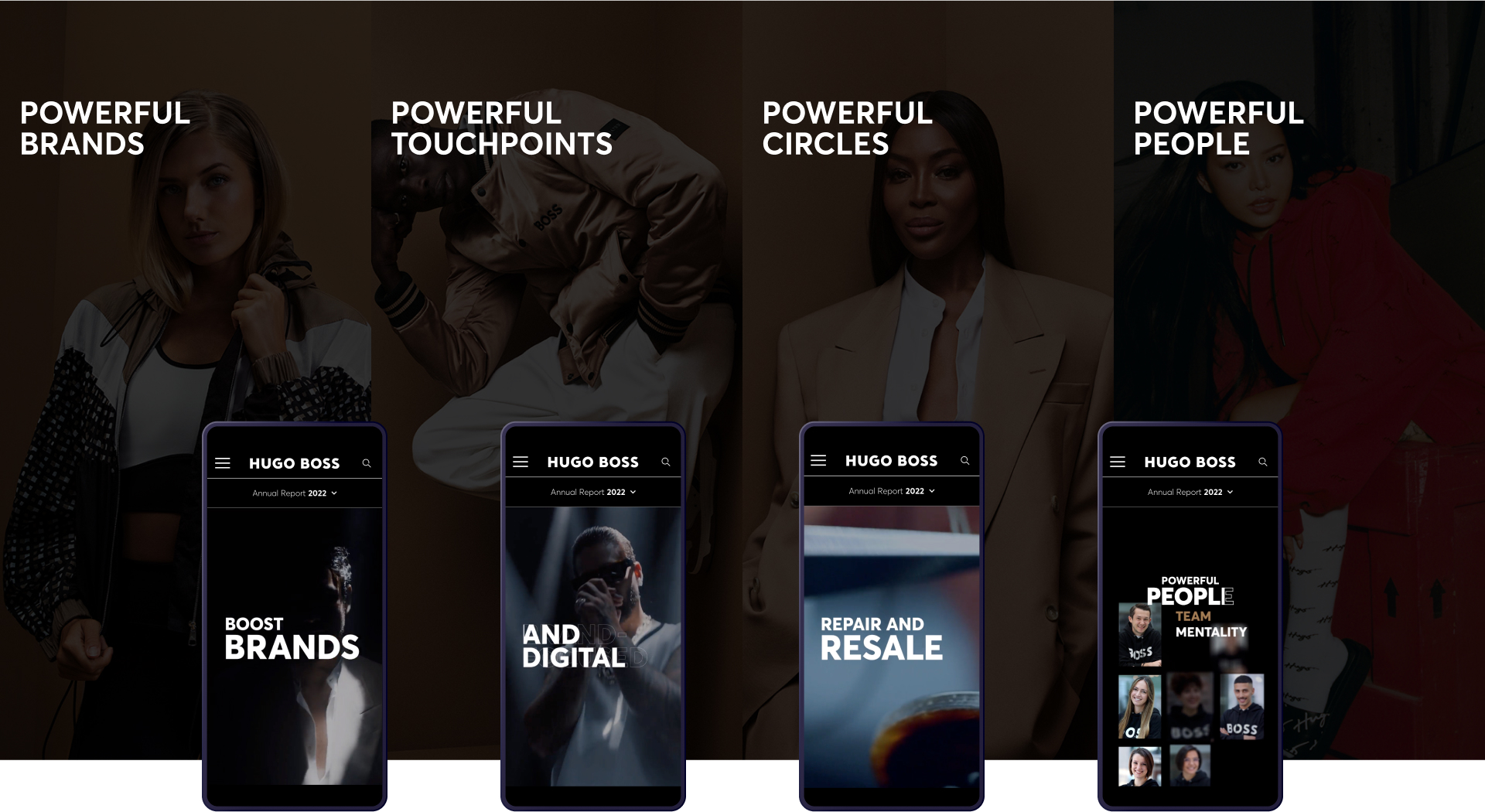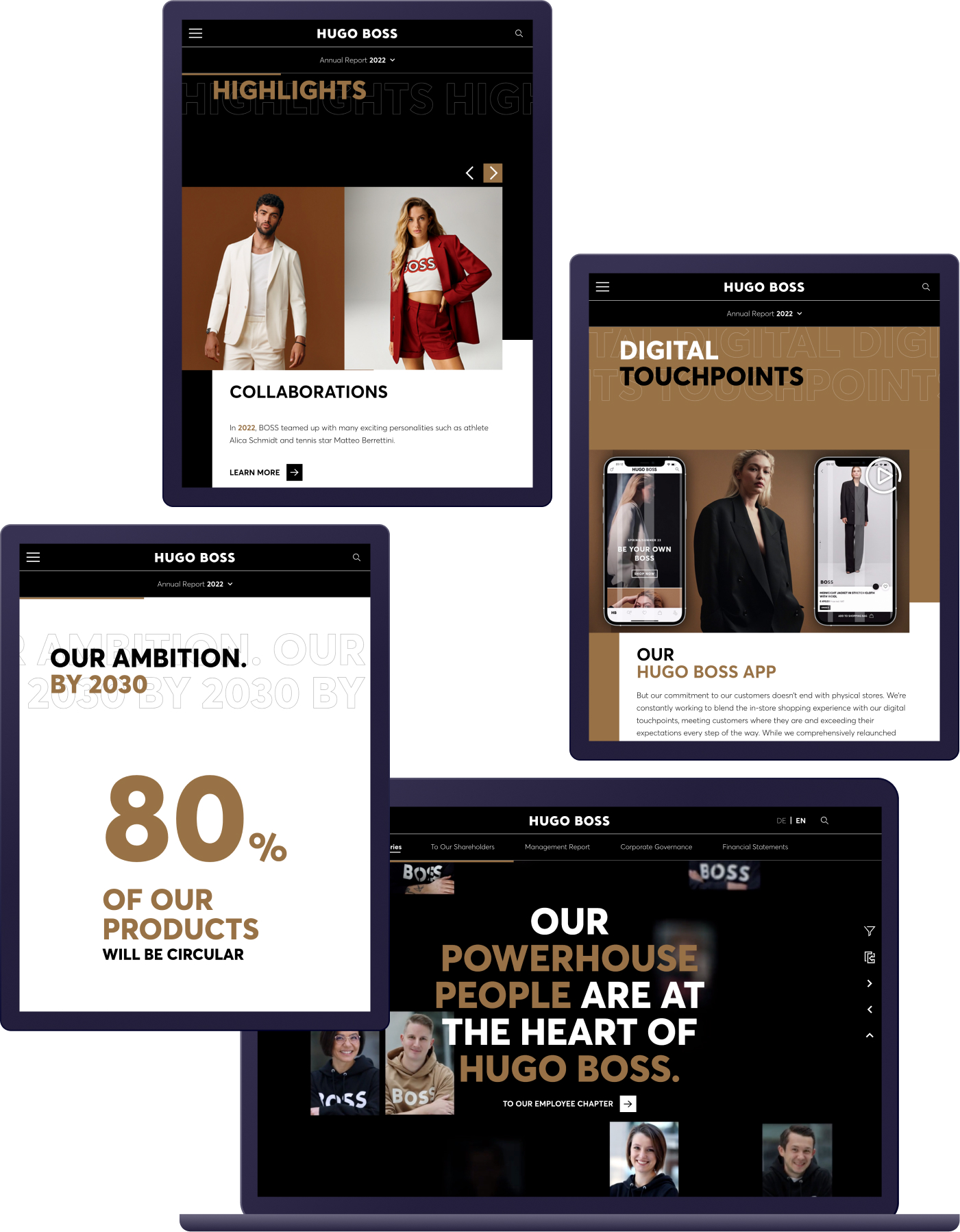 Interactive graphics
Vibrancy, liveliness, dynamics: these keywords describe HUGO BOSS the best. For this reason, nexxar decided to take up these attributes, which are reflected in the annual report by different formats, such as a chart generator, up-counting key figures, and clickable infographics with mouseover effects – all fully responsive. Even client-specific interactive modules were developed for the report.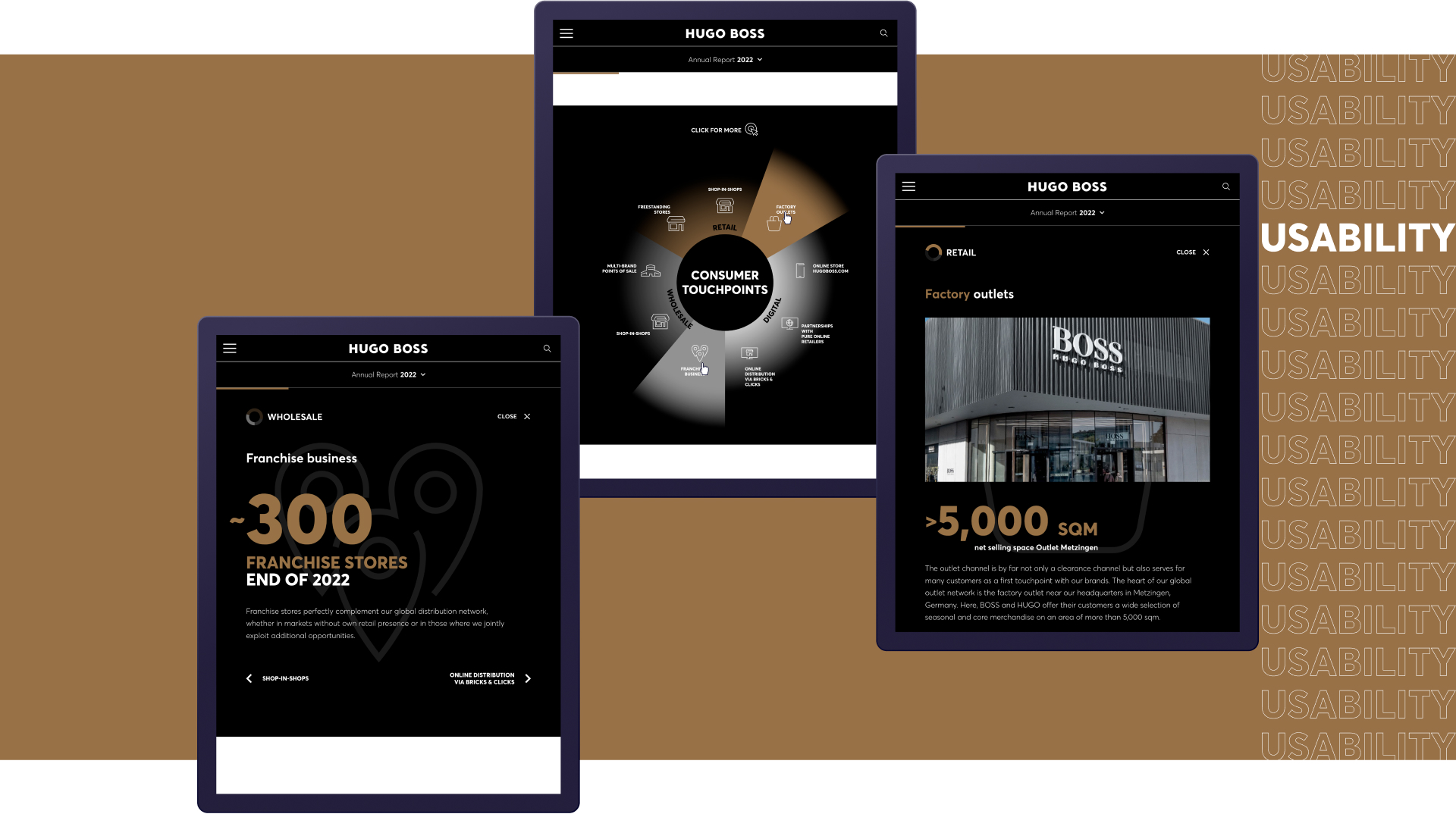 Dashboard
You want to check out all key facts at a glance adorned with the highlights of the year? Go to the dashboard of the annual report, where you will find what you are looking for: facts and figures as micro animations combined with management videos and moving pictures from the world of fashion. You can even filter the topics according to your interests.
Push Reporting
To reach more and more users, HUGO BOSS opts for active communication of the financial report content on social media. Posts about the stories and the most important KPIs on LinkedIn and Twitter attract stakeholders from different target groups. A social media version of the CEO statement was also released to communicate the main topics of the report on a more personal level. The results speak for themselves: more than one in three users "consumed" the online annual report on a mobile device.